Last Saturday, May 30, 2020, will go down in history as one of the most significant days in the history of Air Dream College because it marked the achievement of one of its goals: the landing at Évora Municipal Aerodrome of the first two Tecnam P2002JF aircrafts, new additions to the School's fleet.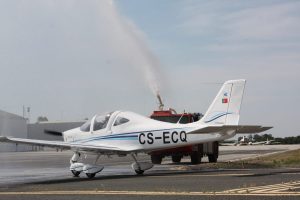 This is one of the most critical stages in the life of this new aviation school, demonstrating that everything has been done to provide the best conditions for its students, including the use of unique resources that enable them to optimize their capabilities in order to become exceptional professionals.
These Tecnam P2002JF aircraft, which are registered in Portugal, make for a luxurious flight and offer excellent flight quality as well as excellent visibility to the outside.
. It is a two-seater single-engine low-wing aircraft with fixed landing gear and an analog instrument panel, and it is fitted with the new Tecnam aircraft technologies.
Characteristics:
Max Range: 568 NM (1052 Km)

Maximum cruising speed: 122 Kts (226 Km/h)
Seats: Two side by side
Flight Rules: VRD day and night
Performance:
The aircraft is lighter, has less "drag", less fuel consumption, greater speed and maneuverability.
Maneuverability: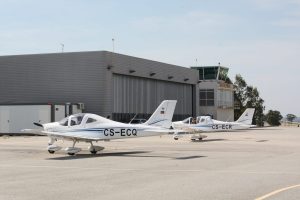 Better skill and proficiency as a pilot (use compensator, ailerons, "stick").
Safety:
In addition to other aspects, fueling a low-wing aircraft does not necessitate the use of a ladder or the challenge of safely inspecting the fuel caps.
Flight: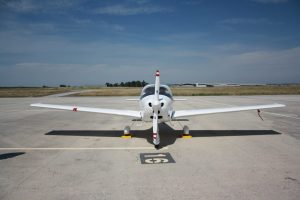 Since the aircraft is closer to the ground, it can take off faster and accelerate faster due to the ground effect, which is a compelling reason for instruction, particularly on short runways.
Present News:
Low-wing aircraft are the most common (piper, cirrus, diamond), and many aeronautical engineers prefer them because of their simplicity of design.
It's also worth noting that all Tecnam aircrafts have dual controls, making them ideal for piloting and maintenance training in aviation schools.